IS Impulse Heat Sealers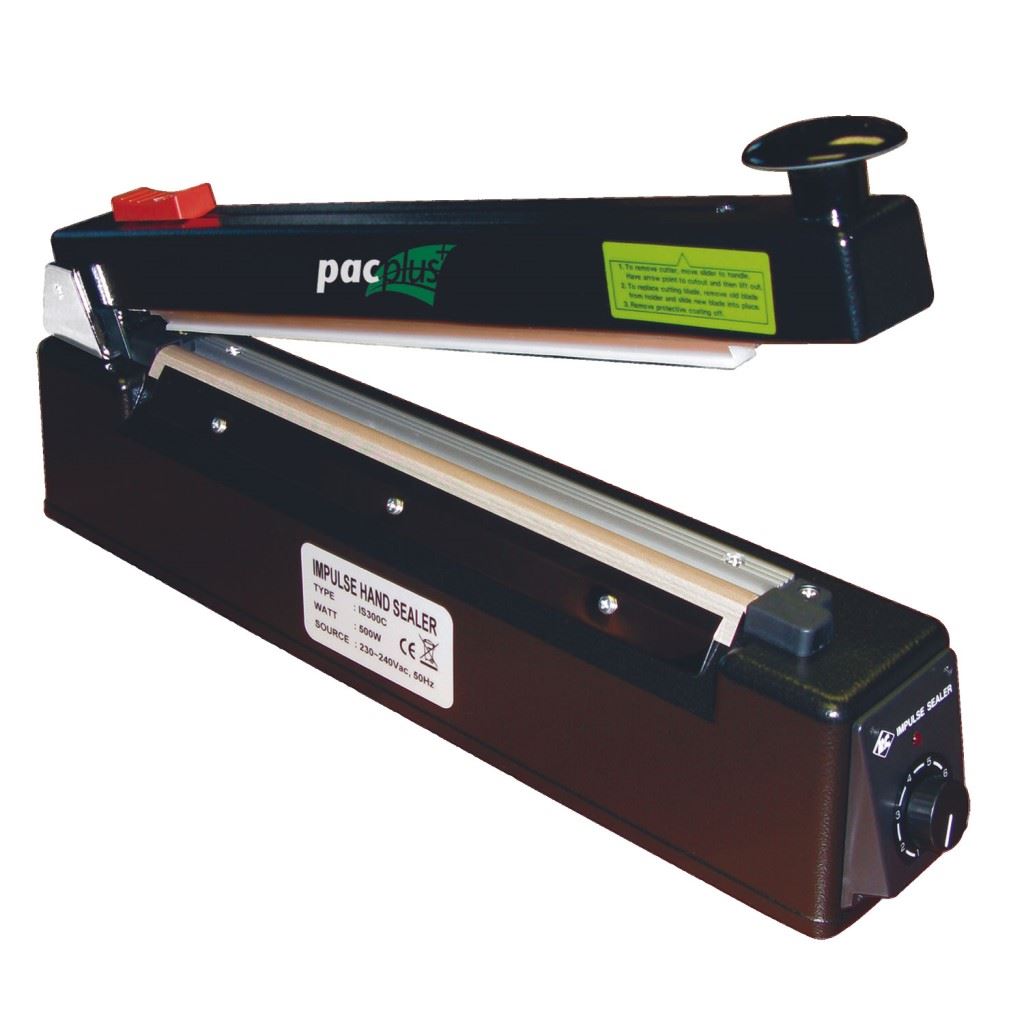 IS Impulse Heat Sealers
Seal many thicknesses of polythene almost instantly with one of our impulse sealers.
Extremely easy to use and maintain, just lower the arm, press down and then raise again.
Sturdy and robust, featuring temperature controls and a cutter to trim excess polythene.
Perfect for sealing many types of polythene bags and tubing.
Available in 4 popular sizes.
Specifications:
- Seal width: 2mm
- Maximum seal length: 200mm
- Maximum seal thickness: 2 x 150 micron film
- Power consumption: 350W
- Productivity: 100 seals per shift
- Weight from: 3.85kg

£48.08 - £197.31
| | Code | Ref | Size | Weight | 1 | 2-4 | 5+ | Qty |
| --- | --- | --- | --- | --- | --- | --- | --- | --- |
| | | IS200C | 200mm with cutter | 3.85 | £76.37 | £67.56 | £60.94 | |
| | | IS400C | 400mm with cutter | 6.12Kg | £117.20 | £105.18 | £95.38 | |
| | | IS500C | 500mm with cutter | 8.20Kg | £197.31 | £177.55 | £160.35 | |
| | | IS300 | 300 without cutter | 5.00 | £81.56 | £73.57 | £66.57 | |
| | | IS400 | 400mm without cutter | 6.12Kg | £101.53 | £97.48 | £89.01 | |
| | | IS200 | 200mm without cutter | 3.85 | £62.40 | £55.96 | £49.41 | |
| | | IS500 | 500mm without cutter | 8.20Kg | £153.71 | £145.86 | £134.15 | |
| | | IS300C | 300mm with cutter | 5.0Kg | £97.52 | £87.85 | £78.83 | |
<!-PD2-->
8 variations
Select below