Water Activated Gummed Paper Tapes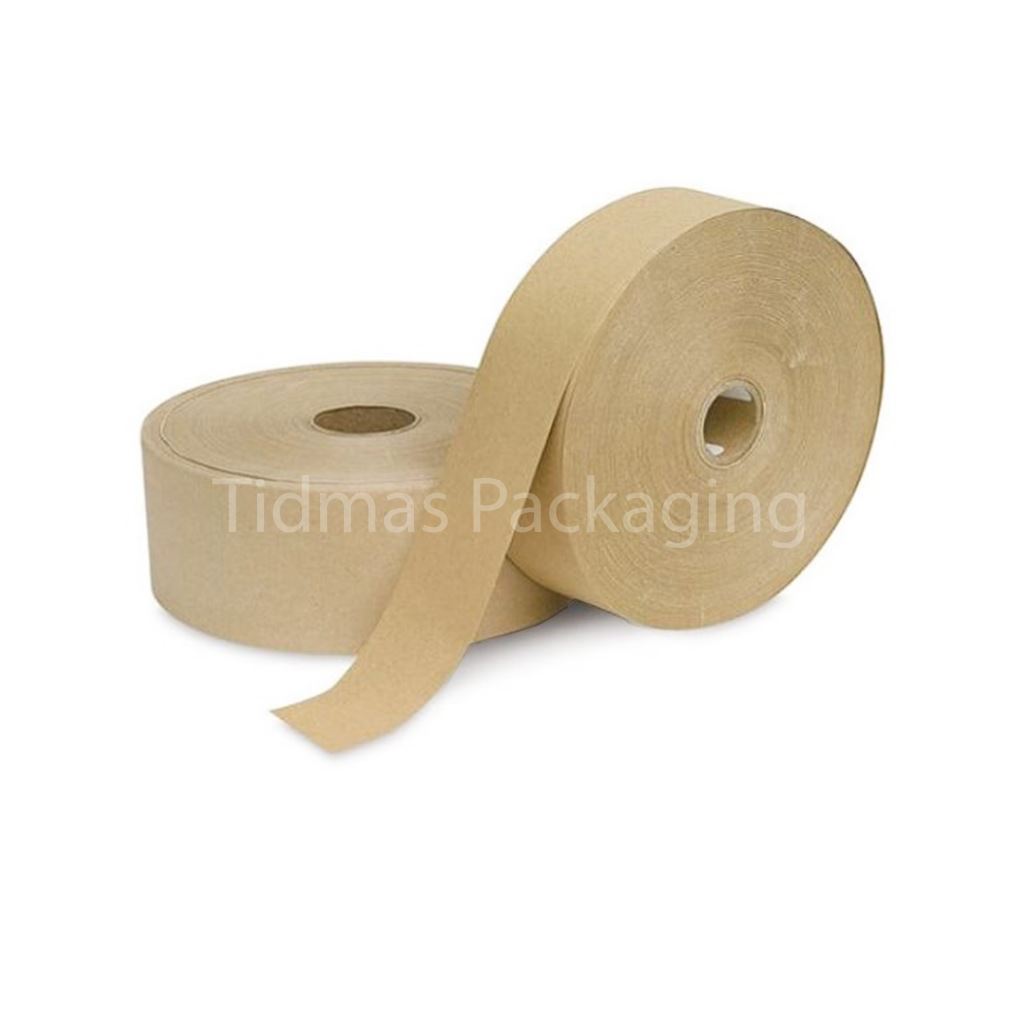 Water Activated Tape
Water activated tape is an eco-friendly alternative to standard tapes that come with a whole host of benefits. Not only is it better for the environment, it is also more economical and cost-effective, as well as more secure when used to seal boxes.
Integral Closure

The adhesives in water activated tape penetrate into the fibres of the box, creating a total bond. As the tape becomes an integral part of the box this adds considerable strength and security to the closure.
Tamper Evidence
Water activated tape uses permanent adhesives which prevents removal of the tape without clearly visible proof of tamperage or damage to the carton. Our reinforced paper tape further increases security.
Environmentally Friendly
100% recyclability made entirely from natural resources, this tape can be easily recycled along with cardboard waste and is suitable for landfill. Using this tape shows your customers that you care for the environment.
Temperature Tolerant
Even with extreme variations of temperature and humidity, this tape retains its seal strength and remains highly resistant to ageing, ideal for long term storage.


£5.06 - £5.59
| | Code | Description | Dimensions | 1-4 | 5-9 | 10+ | Qty |
| --- | --- | --- | --- | --- | --- | --- | --- |
| | 9004 | Brown Strong Water activated tape | 48mm x 200m 60GSM | £5.59 | £5.32 | £5.06 | |
<!-PD2-->
1 variations
Select below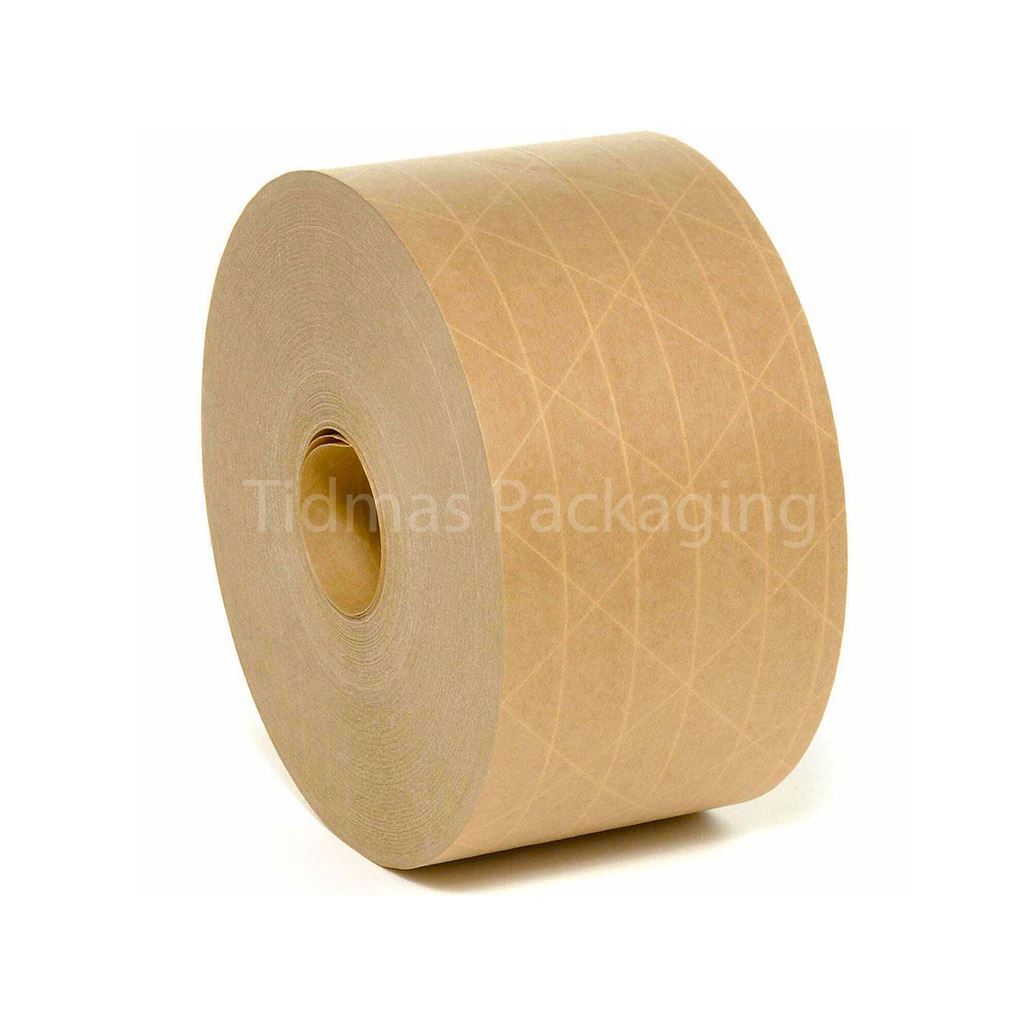 Reinforced Water Activated Tape
Specifications:
- Fast, permanent adhesion to most grades of cardboard
- Reinforced with glass fibres for enhanced burst-resistance
- Enhances carton strength and rigidity
- High tamper and pilfer-resistance
- Gummed side in
- 125gsm brown kraft
- Tape core inner diameter: 38mm

- Tape width: 70mm
- Tape length: 100m

£7.39 - £8.19
| | Code | Description | Dimensions | 1-4 | 5-9 | 10+ | Qty |
| --- | --- | --- | --- | --- | --- | --- | --- |
| | 90049_1 | Reinforced Gummed Water Activated Tape | 70mm x 100m | £8.19 | £7.78 | £7.39 | |
<!-PD2-->
1 variations
Select below