Board Back Envelopes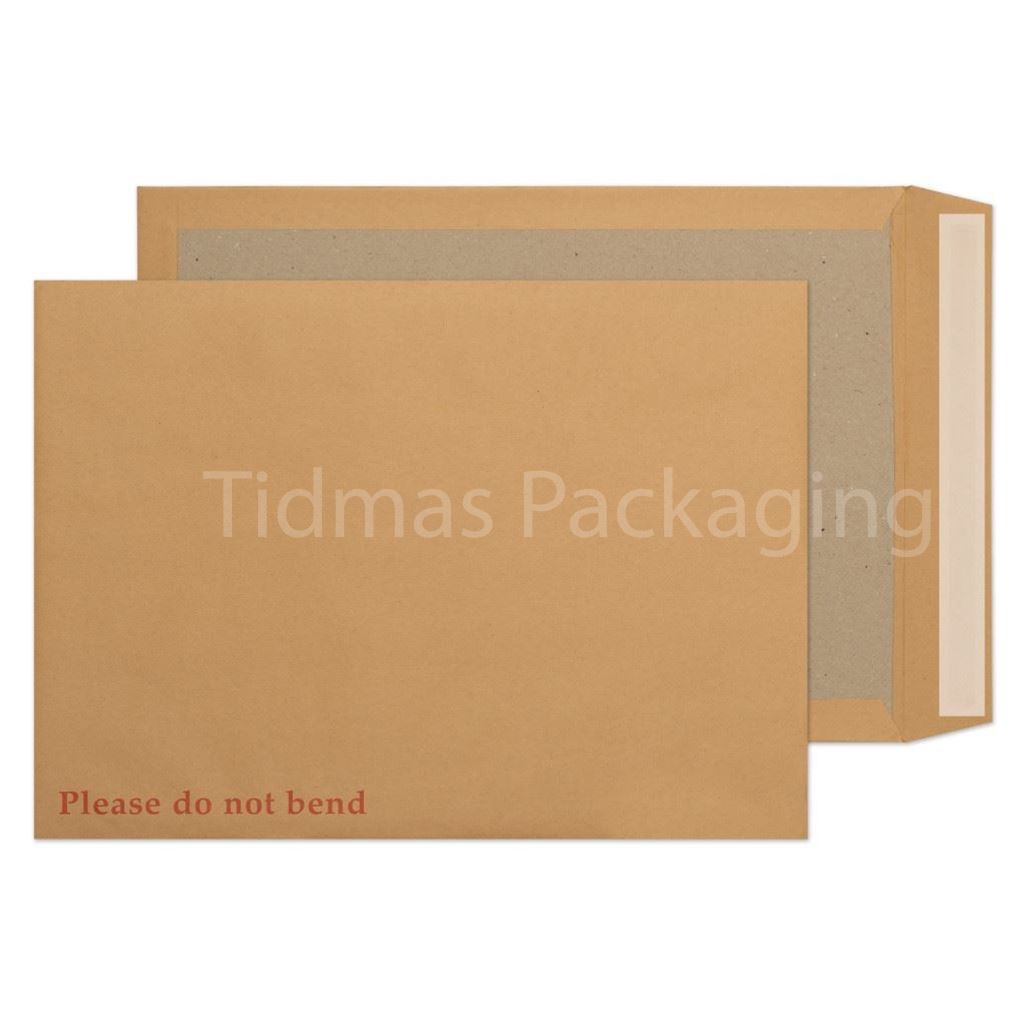 Board Back Envelopes
Protect your important documents when posting by using our recyclable and durable board backed envelopes. These envelopes are ideal for protecting invoices, bills, legal documents, photos and artwork.
The basics:
- Thick grey board used to protect your important documents

- Easy to use peel and seal strip for secure closure
- Includes 'Please do not bend' printing to ensure your mail arrives flat
- Made with recycled materials and is also fully recyclable.
Available in sizes
C3 – A3 457 x 324mm
C4 – A4 324 x 229mm
C5 – A5 229 x 162mm
C6 – A6 162 x 114mm

£13.68 - £32.01
3
Price Per Unit Pack
11
Code
Pack Quantity
Dimensions mm (LxWxH)
Size Ref
1-4
5-9
10+
Qty
9193_250
250
162 x 114mm
A6/C6
&pound0.091
&pound0.088
&pound0.086

9192_125
125
229 x 162mm
A5/C5
&pound0.117
&pound0.113
&pound0.110

9191_125
125
324 x 229mm
A4/C4
&pound0.159
&pound0.154
&pound0.149

9190_100
100
457 x 324mm
A3/C3
&pound0.321
&pound0.311
&pound0.302
<!-PD2-->
4 variations
Select below