Layflat Tubing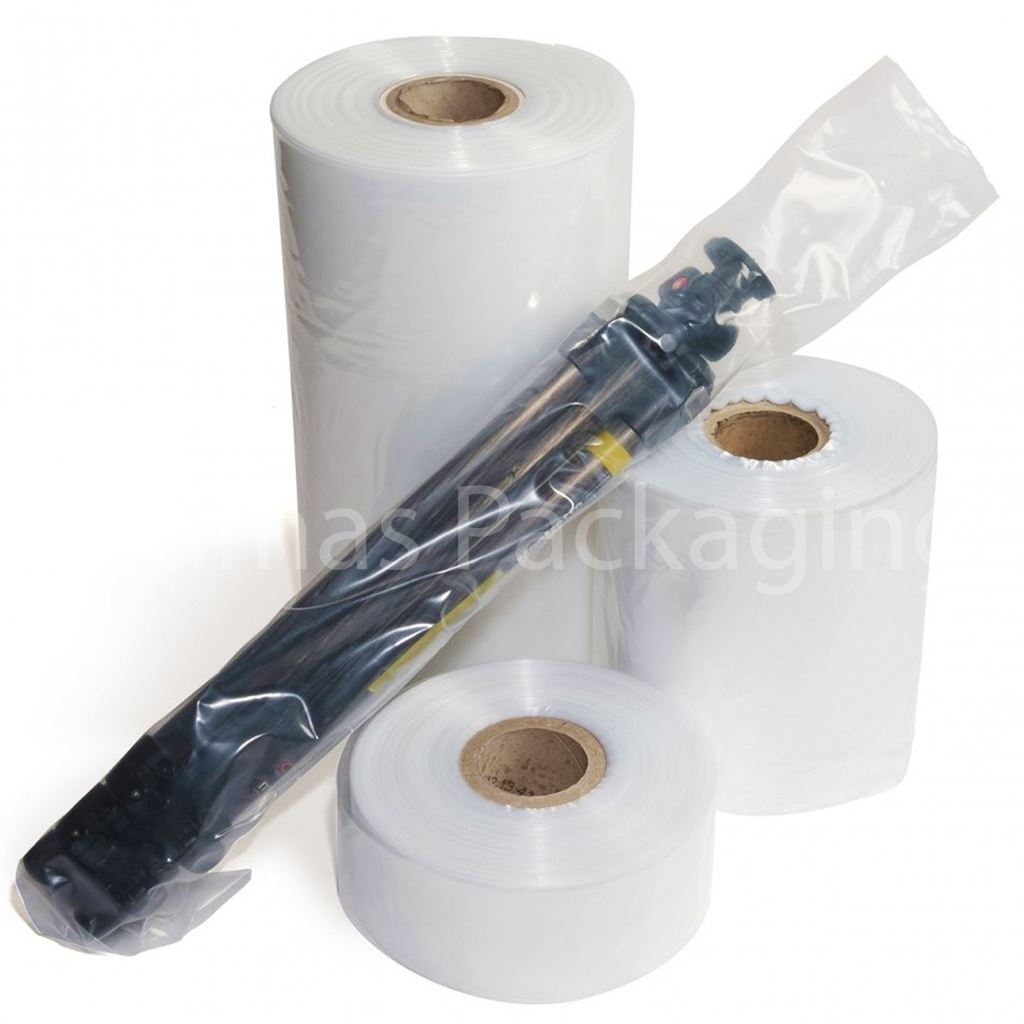 Layflat Tubing
Polythene tubing rolls, often known as Layflat tubing.
Suitable for making bags of any length. Simply place your item inside the correct width bag and then cut and seal using an impulse sealer.
Available in 250g and 500g, Layflat tubing is the perfect way to protect your items from dust, dirt and moisture.
These rolls are subject to a +/- 10% tolerance in roll size.

£11.54 - £191.36
| | Code | Roll Width mm | Roll Width Inches | Approximate Roll Length m | Thickness | 1-4 | 5-9 | 10-14 | 15+ | Qty |
| --- | --- | --- | --- | --- | --- | --- | --- | --- | --- | --- |
| | 541L01 | 25 | 1 | 330 | 250g | £16.67 | £15.02 | £13.37 | £11.54 | |
| | 541L011 | 25 | 1 | 165 | 500g | £16.67 | £15.02 | £13.37 | £11.54 | |
| | 541L02 | 38 | 1.5 | 330 | 250g | £18.14 | £15.38 | £13.74 | £11.91 | |
| | 541L021 | 38 | 1.5 | 165 | 500g | £18.14 | £15.38 | £13.74 | £11.91 | |
| | 541L03 | 50 | 2 | 330 | 250g | £20.70 | £18.68 | £16.67 | £14.66 | |
| | 541L03500 | 50 | 2 | 165 | 500g | £20.70 | £18.68 | £16.67 | £14.66 | |
| | 541L05 | 75 | 3 | 330 | 250g | £25.82 | £23.81 | £21.62 | £19.59 | |
| | 541L05500 | 75 | 3 | 165 | 500g | £25.82 | £23.81 | £21.62 | £19.59 | |
| | 541L06 | 100 | 4 | 330 | 250g | £32.96 | £30.03 | £27.47 | £24.17 | |
| | 541L06500 | 100 | 4 | 165 | 500g | £32.96 | £30.03 | £27.47 | £24.17 | |
| | 541L07 | 125 | 5 | 330 | 250g | £36.63 | £34.61 | £32.24 | £30.03 | |
| | 541L071 | 125 | 5 | 165 | 500g | £36.63 | £34.61 | £32.24 | £30.03 | |
| | 541L08 | 150 | 6 | 330 | 250g | £45.78 | £41.94 | £38.46 | £35.90 | |
| | 541L08500 | 150 | 6 | 165 | 500g | £45.78 | £41.94 | £38.46 | £35.90 | |
| | 541L09 | 175 | 7 | 330 | 250g | £50.00 | £47.25 | £43.77 | £38.82 | |
| | 541L09500 | 175 | 7 | 165 | 500g | £50.00 | £47.25 | £43.77 | £38.82 | |
| | 541L10 | 200 | 8 | 330 | 250g | £56.96 | £51.65 | £47.61 | £44.51 | |
| | 541L10500 | 200 | 8 | 165 | 500g | £56.96 | £51.65 | £47.61 | £44.51 | |
| | 541L11 | 225 | 9 | 330 | 250g | £60.06 | £55.13 | £51.27 | £48.35 | |
| | 541L11500 | 225 | 9 | 165 | 500g | £60.06 | £55.13 | £51.27 | £48.35 | |
| | 541L12 | 250 | 10 | 330 | 250g | £71.06 | £65.93 | £60.80 | £56.04 | |
| | 541L12500 | 250 | 10 | 165 | 500g | £71.06 | £65.93 | £60.80 | £56.04 | |
| | 541L13 | 300 | 12 | 330 | 250g | £83.13 | £75.63 | £69.95 | £64.10 | |
| | 541L13500 | 300 | 12 | 165 | 500g | £83.13 | £75.63 | £69.95 | £64.10 | |
| | 541L14 | 350 | 14 | 330 | 250g | £89.00 | £82.41 | £77.28 | £71.06 | |
| | 541L14500 | 350 | 14 | 165 | 500g | £89.00 | £82.41 | £77.28 | £71.06 | |
| | 541L15250 | 375 | 15 | 330 | 250g | £95.22 | £88.44 | £82.41 | £77.64 | |
| | 541L15 | 375 | 15 | 165 | 500g | £95.22 | £88.44 | £82.41 | £77.64 | |
| | 541L16 | 400 | 16 | 330 | 250g | £115.73 | £109.70 | £102.54 | £95.60 | |
| | 541L16500 | 400 | 16 | 165 | 500g | £115.73 | £109.70 | £102.54 | £95.60 | |
| | 541L18250 | 500 | 20 | 330 | 250g | £120.86 | £115.19 | £107.31 | £102.54 | |
| | 541L18 | 500 | 20 | 165 | 500g | £120.86 | £115.19 | £107.31 | £102.54 | |
| | 541L20 | 600 | 24 | 330 | 250g | £155.28 | £144.66 | £136.61 | £128.91 | |
| | 541L201 | 600 | 24 | 165 | 500g | £155.28 | £144.66 | £136.61 | £128.91 | |
| | 541L23 | 900 | 36 | 330 | 250g | £176.90 | £167.75 | £157.94 | £153.83 | |
| | 541L23500 | 900 | 36 | 165 | 500g | £176.90 | £167.75 | £157.94 | £153.83 | |
| | 541L24 | 1200 | 48 | 330 | 250g | £191.36 | £179.46 | £168.11 | £156.93 | |
| | 541L24500 | 1200 | 48 | 165 | 500g | £191.36 | £179.46 | £168.11 | £156.93 | |
<!-PD2-->
38 variations
Select below
Approximate Roll Length m