Custom Printed Trojan Boxes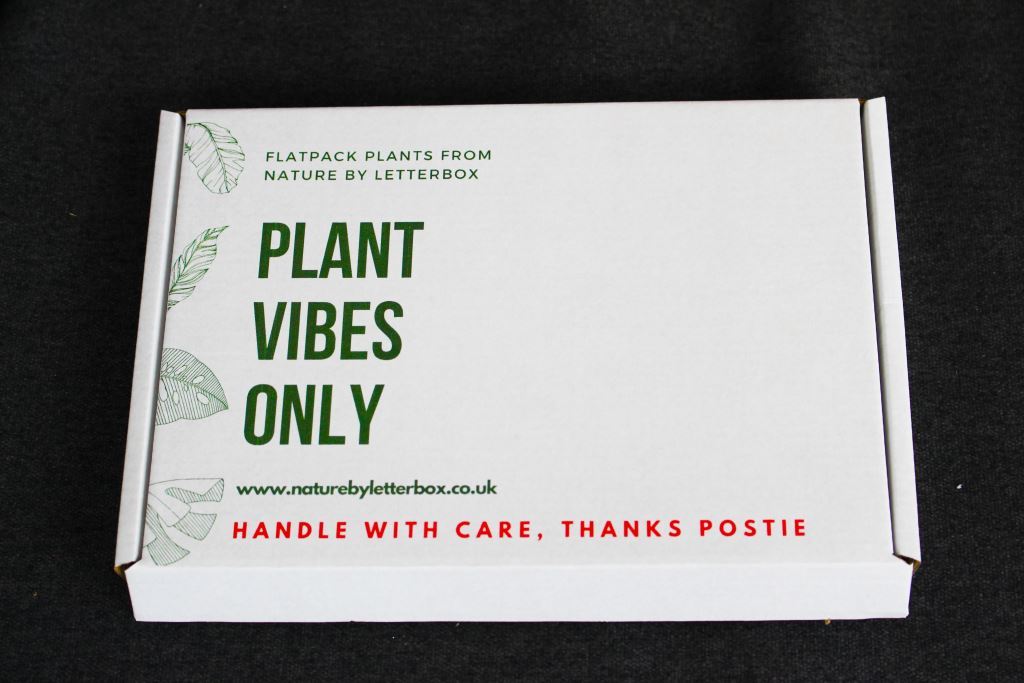 Custom Printed Trojan Boxes
FULL colour custom printed Trojan small parcel boxes.
We can add your business logo, design, pictures or message to any of our Trojan Boxes.
Take the next step in raising your business's profile by adding your design to these boxes.
Add that professional touch of quality branding to your boxes. Just choose the colour, size and quantity you need, checkout and send us your artwork. We will then take your image and size it to the box and send you a mock-up so you know what you're getting. Once you're happy with the layout we print and post to you on a next day service.
**Important**
We need a vector image file from you to make sure the best results are achieved on the final print. If you don't have one, we can work with you to get the best results.
Our small parcel boxes are designed to adhere to the small parcel dimensions of the Royal Mail parcel pricing structure. These boxes are perfect for posting small items and documents whilst keeping the postage costs down.
Each box is easy to assemble and rigid when constructed to offer solid protection.
The cost listed is for 1 run of the box, either internal or external. Both sides can be printed for an additional cost. Please message us for details.
Shipped next day!!
Following sizes available (internal dimensions):

TPB1 107 x 75 x 55mm (4.2" x 3 x 2.2")
TPB2 110 x 105 x 35mm (4.3" x 4.1" x 1.1")
TPB3 145 x 105 x 35mm (5.7" x 4.1" x 1.4")
TPB4 150 x 100 x 70mm (5.9" x 3.9" x 2.8")
TPB5 185 x 100 x 35mm (7.3" x 3.9" x 1.4")
TPB6 185 x 80 x 55mm (7.3" x 3.1" x 2.2")
TPB7 198 x 122 x 82mm (7.8" x 4.8" x 3.2")
TPB8 265 x 185 x 55mm (10.4" x 7.3" x 2.2")
TPB9 340 x 120 x 90mm (13.4" x 4.7" x 3.5")
TPB10 425 x 165 x 120mm (16.7" x 6.5" x 4.7")
These boxes are made from FSC Certified material which contains at least 70% recycled content. We are a certified FSC Chain of Custody member (member number 'NC-COC-005535 QM') that can provide evidence of this and can certify the material used on your invoice.

£63.99 - £529.99
6
Price Per Unit Pack
10
Code
Ref
Internal Dimensions mm (LxWxH)
Board Grade
Quantity
Price
Qty
9041_CP50
TPBW1
107x75x55mm
Single Wall White
50
&pound1.280

9041_CP100
TPBW1
107x75x55mm
Single Wall White
100
&pound1.030

9041_CP250
TPBW1
107x75x55mm
Single Wall White
250
&pound0.704

9041_CP500
TPBW1
107x75x55mm
Single Wall White
500
&pound0.586

9041_CP1000
TPBW1
107x75x55mm
Single Wall White
1000
&pound0.530

9090_CP50
TPBK1
107x75x55mm
Single Wall Brown
50
&pound1.280

9090_CP100
TPBK1
107x75x55mm
Single Wall Brown
100
&pound1.030

9090_CP250
TPBK1
107x75x55mm
Single Wall Brown
250
&pound0.704

9090_CP500
TPBK1
107x75x55mm
Single Wall Brown
500
&pound0.586

9090_CP1000
TPBK1
107x75x55mm
Single Wall Brown
1000
&pound0.530
<!-PD2-->
10 variations
Select below
Internal Dimensions mm (LxWxH)
Custom Printed Trojan Boxes TPB02

£63.99 - £529.99
6
Price Per Unit Pack
10
Code
Ref
Internal Dimensions mm (LxWxH)
Board Grade
Quantity
Price
Qty
9102_CP50
TPBW2
110x105x35mm
Single Wall White
50
&pound1.280

9102_CP100
TPBW2
110x105x35mm
Single Wall White
100
&pound1.030

9102_CP250
TPBW2
110x105x35mm
Single Wall White
250
&pound0.704

9102_CP500
TPBW2
110x105x35mm
Single Wall White
500
&pound0.586

9102_CP1000
TPBW2
110x105x35mm
Single Wall White
1000
&pound0.530

9091_CP50
TPBK2
110x105x35mm
Single Wall Brown
50
&pound1.280

9091_CP100
TPBK2
110x105x35mm
Single Wall Brown
100
&pound1.030

9091_CP250
TPBK2
110x105x35mm
Single Wall Brown
250
&pound0.704

9091_CP500
TPBK2
110x105x35mm
Single Wall Brown
500
&pound0.586

9091_CP1000
TPBK2
110x105x35mm
Single Wall Brown
1000
&pound0.530
<!-PD2-->
10 variations
Select below
Internal Dimensions mm (LxWxH)
Custom Printed Trojan Boxes TPB03

£65.99 - £539.99
6
Price Per Unit Pack
10
Code
Ref
Internal Dimensions mm (LxWxH)
Board Grade
Quantity
Price
Qty
9103_CP50
TPBW3
145x105x35mm
Single Wall White
50
&pound1.320

9103_CP100
TPBW3
145x105x35mm
Single Wall White
100
&pound1.060

9103_CP250
TPBW3
145x105x35mm
Single Wall White
250
&pound0.732

9103_CP500
TPBW3
145x105x35mm
Single Wall White
500
&pound0.608

9103_CP1000
TPBW3
145x105x35mm
Single Wall White
1000
&pound0.540

9092_CP50
TPBK3
145x105x35mm
Single Wall Brown
50
&pound1.320

9092_CP100
TPBK3
145x105x35mm
Single Wall Brown
100
&pound1.060

9092_CP250
TPBK3
145x105x35mm
Single Wall Brown
250
&pound0.732

9092_CP500
TPBK3
145x105x35mm
Single Wall Brown
500
&pound0.608

9092_CP1000
TPBK3
145x105x35mm
Single Wall Brown
1000
&pound0.540

9092_CP50
2 Pass TPBK 3
145x105x35mm
Single Wall Brown
50
&pound1.571

9103_CP50
2 Pass TPBW 3
145x105x35mm
Single Wall White
50
&pound1.571
<!-PD2-->
12 variations
Select below
Internal Dimensions mm (LxWxH)
Custom Printed Trojan Boxes TPB04

£66.99 - £550.99
6
Price Per Unit Pack
10
Code
Ref
Internal Dimensions mm (LxWxH)
Board Grade
Quantity
Price
Qty
9043_CP50
TPBW4
150x100x70mm
Single Wall White
50
&pound1.340

9043_CP100
TPBW4
150x100x70mm
Single Wall White
100
&pound1.080

9043_CP250
TPBW4
150x100x70mm
Single Wall White
250
&pound0.752

9043_CP500
TPBW4
150x100x70mm
Single Wall White
500
&pound0.628

9043_CP1000
TPBW4
150x100x70mm
Single Wall White
1000
&pound0.551

9093_CP50
TPBK4
150x100x70mm
Single Wall Brown
50
&pound1.340

9093_CP100
TPBK4
150x100x70mm
Single Wall Brown
100
&pound1.080

9093_CP250
TPBK4
150x100x70mm
Single Wall Brown
250
&pound0.752

9093_CP500
TPBK4
150x100x70mm
Single Wall Brown
500
&pound0.628

9093_CP1000
TPBK4
150x100x70mm
Single Wall Brown
1000
&pound0.551
<!-PD2-->
10 variations
Select below
Internal Dimensions mm (LxWxH)
Custom Printed Trojan Boxes TPB05

£66.99 - £550.99
6
Price Per Unit Pack
10
Code
Ref
Internal Dimensions mm (LxWxH)
Board Grade
Quantity
Price
Qty
9105_CP50
TPBW5
185x100x35mm
Single Wall White
50
&pound1.340

9105_CP100
TPBW5
185x100x35mm
Single Wall White
100
&pound1.080

9105_CP250
TPBW5
185x100x35mm
Single Wall White
250
&pound0.752

9105_CP500
TPBW5
185x100x35mm
Single Wall White
500
&pound0.628

9105_CP1000
TPBW5
185x100x35mm
Single Wall White
1000
&pound0.551

9094_CP50
TPBK5
185x100x35mm
Single Wall Brown
50
&pound1.340

9094_CP100
TPBK5
185x100x35mm
Single Wall Brown
100
&pound1.080

9094_CP250
TPBK5
185x100x35mm
Single Wall Brown
250
&pound0.752

9094_CP500
TPBK5
185x100x35mm
Single Wall Brown
500
&pound0.628

9094_CP1000
TPBK5
185x100x35mm
Single Wall Brown
1000
&pound0.551
<!-PD2-->
10 variations
Select below
Internal Dimensions mm (LxWxH)
Custom Printed Trojan Boxes TPB06

£66.99 - £581.99
6
Price Per Unit Pack
10
Code
Ref
Internal Dimensions mm (LxWxH)
Board Grade
Quantity
Price
Qty
9042_CP50
TPBW6
185x80x55mm
Single Wall White
50
&pound1.340

9042_CP100
TPBW6
185x80x55mm
Single Wall White
100
&pound1.080

9042_CP250
TPBW6
185x80x55mm
Single Wall White
250
&pound0.736

9042_CP500
TPBW6
185x80x55mm
Single Wall White
500
&pound0.660

9042_CP1000
TPBW6
185x80x55mm
Single Wall White
1000
&pound0.582

9095_CP50
TPBK6
185x80x55mm
Single Wall Brown
50
&pound1.340

9095_CP100
TPBK6
185x80x55mm
Single Wall Brown
100
&pound1.080

9095_CP250
TPBK6
185x80x55mm
Single Wall Brown
250
&pound0.736

9095_CP500
TPBK6
185x80x55mm
Single Wall Brown
500
&pound0.660

9095_CP1000
TPBK6
185x80x55mm
Single Wall Brown
1000
&pound0.582
<!-PD2-->
10 variations
Select below
Internal Dimensions mm (LxWxH)
Custom Printed Trojan Boxes TPB07

£69.99 - £581.99
6
Price Per Unit Pack
10
Code
Ref
Internal Dimensions mm (LxWxH)
Board Grade
Quantity
Price
Qty
9107_CP50
TPBW7
198x122x82mm
Single Wall White
50
&pound1.400

9107_CP100
TPBW7
198x122x82mm
Single Wall White
100
&pound1.150

9107_CP250
TPBW7
198x122x82mm
Single Wall White
250
&pound0.768

9107_CP500
TPBW7
198x122x82mm
Single Wall White
500
&pound0.714

9107_CP1000
TPBW7
198x122x82mm
Single Wall White
1000
&pound0.582

9096_CP50
TPBK7
198x122x82mm
Single Wall Brown
50
&pound1.400

9096_CP100
TPBK7
198x122x82mm
Single Wall Brown
100
&pound1.150

9096_CP250
TPBK7
198x122x82mm
Single Wall Brown
250
&pound0.768

9096_CP500
TPBK7
198x122x82mm
Single Wall Brown
500
&pound0.714

9096_CP1000
TPBK7
198x122x82mm
Single Wall Brown
1000
&pound0.582
<!-PD2-->
10 variations
Select below
Internal Dimensions mm (LxWxH)
Custom Printed Trojan Boxes TPB08

£75.99 - £592.99
6
Price Per Unit Pack
10
Code
Ref
Internal Dimensions mm (LxWxH)
Board Grade
Quantity
Price
Qty
9108_CP50
TPBW8
265x185x55mm
Single Wall White
50
&pound1.520

9108_CP100
TPBW8
265x185x55mm
Single Wall White
100
&pound1.250

9108_CP250
TPBW8
265x185x55mm
Single Wall White
250
&pound0.828

9108_CP500
TPBW8
265x185x55mm
Single Wall White
500
&pound0.712

9108_CP1000
TPBW8
265x185x55mm
Single Wall White
1000
&pound0.593

9097_CP50
TPBK8
265x185x55mm
Single Wall Brown
50
&pound1.520

9097_CP100
TPBK8
265x185x55mm
Single Wall Brown
100
&pound1.250

9097_CP250
TPBK8
265x185x55mm
Single Wall Brown
250
&pound0.828

9097_CP500
TPBK8
265x185x55mm
Single Wall Brown
500
&pound0.712

9097_CP1000
TPBK8
265x185x55mm
Single Wall Brown
1000
&pound0.593
<!-PD2-->
10 variations
Select below
Internal Dimensions mm (LxWxH)
Custom Printed Trojan Boxes TPB09

£75.99 - £592.99
6
Price Per Unit Pack
10
Code
Ref
Internal Dimensions mm (LxWxH)
Board Grade
Quantity
Price
Qty
9109_CP50
TPBW9
340x120x90mm
Single Wall White
50
&pound1.520

9109_CP100
TPBW9
340x120x90mm
Single Wall White
100
&pound1.250

9109_CP250
TPBW9
340x120x90mm
Single Wall White
250
&pound0.828

9109_CP500
TPBW9
340x120x90mm
Single Wall White
500
&pound0.712

9109_CP1000
TPBW9
340x120x90mm
Single Wall White
1000
&pound0.593

9098_CP50
TPBK9
340x120x90mm
Single Wall Brown
50
&pound1.520

9098_CP100
TPBK9
340x120x90mm
Single Wall Brown
100
&pound1.250

9098_CP250
TPBK9
340x120x90mm
Single Wall Brown
250
&pound0.828

9098_CP500
TPBK9
340x120x90mm
Single Wall Brown
500
&pound0.712

9098_CP1000
TPBK9
340x120x90mm
Single Wall Brown
1000
&pound0.593
<!-PD2-->
10 variations
Select below
Internal Dimensions mm (LxWxH)
Custom Printed Trojan Boxes TPB10

£92.99 - £896.99
6
Price Per Unit Pack
10
Code
Ref
Internal Dimensions mm (LxWxH)
Board Grade
Quantity
Price
Qty
9110_CP50
TPBW10
425x165x120mm
Single Wall White
50
&pound1.860

9110_CP100
TPBW10
425x165x120mm
Single Wall White
100
&pound1.550

9110_CP250
TPBW10
425x165x120mm
Single Wall White
250
&pound1.100

9110_CP500
TPBW10
425x165x120mm
Single Wall White
500
&pound0.986

9110_CP1000
TPBW10
425x165x120mm
Single Wall White
1000
&pound0.897

9099_CP50
TPBK10
425x165x120mm
Single Wall Brown
50
&pound1.860

9099_CP100
TPBK10
425x165x120mm
Single Wall Brown
100
&pound1.550

9099_CP250
TPBK10
425x165x120mm
Single Wall Brown
250
&pound1.100

9099_CP500
TPBK10
425x165x120mm
Single Wall Brown
500
&pound0.986

9099_CP1000
TPBK10
425x165x120mm
Single Wall Brown
1000
&pound0.897
<!-PD2-->
10 variations
Select below
Internal Dimensions mm (LxWxH)